Not sure if you noticed but my blog is different. Hopefully you found it ok.
After the Central Florida Blogger Conference, one of the points I took away was that going to your own domain and switching to WordPress was the way to go. I had been thinking about doing it for awhile but that was the final push. The site is still going to get a bit of a facelift and I will be adding to it as (if) I figure out what I doing.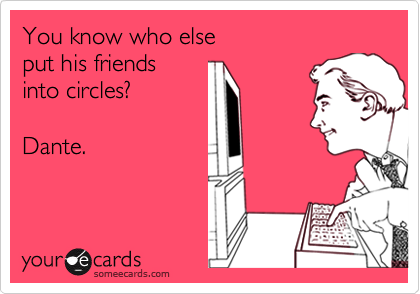 (Yes, I'm on Google Plus. No, I do not know how to use it or exactly what the point is.)
J had a class tonight so I usually do a quick dinner. I picked this up at the grocery store on Monday.
After I read the back and saw this.
That is a lot of good stuff in something that is ready to eat and only a few bucks for the bag. I am not a huge fan of coleslaw, so I wanted to try something a little bit different.
Mediterranean Broccoli Slaw
One tablespoon Greek yogurt
A few handfuls of broccoli slaw
One tablespoon of diced and rinsed capers
1/4 of a cup of sliced kalamata olives
1/4 teaspoon of Italian seasoning
Salt to taste
Stir all the ingredients together.
Tangy, olivey, and really quick. I asked J to try some as he was leaving and he kept shoveling it into his mouth.
If you read one (other) blog post today, please read about Emily's Ironman Lake Placid race report. It is inspirational and really entertaining. As someone who is going to start training for their first half (next week!), reading a race report like this leaves me in awe.