Today is my 30th birthday. I feel happy but kind of sad at the same time. (Mostly sad that I have to work and this is the busiest time of the year. Not sure I ever want to work another job where the fiscal year-end is the same week as my birthday.)
Regular readers will know about my 30 Before 30 list. I will be writing an update about that later in the week.
Now onto the food.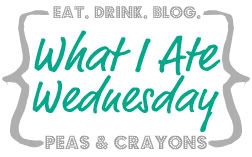 Breakfast.
Plus black coffee.
Lunch was a salad beast.
Spinach
Tuna
Grape Tomatoes
Cucumbers
Chick Peas
Feta Cheese
Olive Oil
Also a peach, not pictured.
Snacks were string cheese times two and two bananas.
Dinner was leftover salad. Pretty much the same as lunch, minus the tuna.
Pasta recipe from this months Runner's World. It was OK but the meatballs were really good.
Smart Taste Pasta
Turkey Meatballs (with more feta)
Feta Cheese
Do you do anything special for your Birthday?
Is 30 the new 25?