You can follow my previous weeks training and current DVD rotation on my Workouts page.
Sunday: Yoga 60 Minutes
Monday: 30 Day Shred Level One 20 Minutes
Tuesday: Rest
Wednesday: 3.03 Miles
Thursday: Rest
Friday: Rest
Saturday: A 5K That Was Not 3.1 Miles 2.35 Miles
Thoughts:The rain derailed my running this week. I felt pretty unmotivated last week in general because of some work stress but feel that the slower week was beneficial. This week, I am feeling renewed and ready to stay strong for the next few weeks leading to my first Half. Even though my 5K on Saturday wasn't , I was on pace for a PR and was faster than my training plan calls for to run a 2:45 Half. Even though time is not important to me, I am in it to finish, it still feels good to be on the right track.
Some of you may remember how much I disliked the picture on the cover of Steve Jobs biography Steve Jobs.The picture bothers me. It is creepy and the eyes follow you like in a horror movie. (I of course am deeply sorry for Steve Jobs' family and their loss but I could not resist sharing the two pictures below.)
J actually sent me this picture below. It is of Frank Gorshin who was the The Riddler in the original TV Batman. I cannot believe that this pose is a common one for book covers.
I would like to put it on official internet record that if I ever am on the cover of a book (not sure why I would be but lets pretend), I will find a way to pose that is not obnoxious.
How has your training gone this week?
Anything silly bothering you that you would like to get off your chest?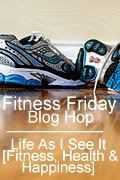 Congrats to Becca who won a copy of
The Swiss Cheese Theory Of Life. Please email your address to DinaRuns@Gmail.Com.